Posted:
Many landing pages can expire every day. They may contain outdated information, sold-out products, discontinued services, or showcase the 404 error altogether. When you have a website, you would want it to have great Google rankings. How you handle your expired content from an SEO point of view can impact how your website performs as per the Google ranking factor greatly and affect the organic search ranking of your website.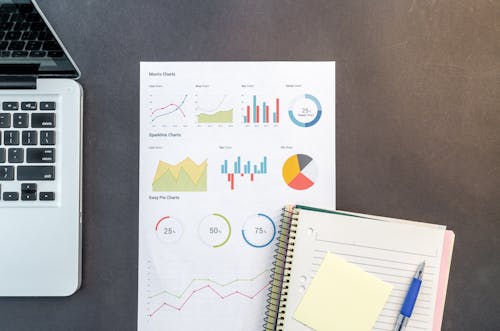 Why do you need to maintain your landing pages?
Website owners need to maintain their landing pages and ensure that it does not contain any expired content to preserve their external incoming PageRank to their website. If your landing page contains sold-out products or services that are discontinued, it is a false presumption that it should be maintained indexable and needs to return a 200 OK status code.
Why do website owners create a soft 404 landing page?
People often believe that they need to maintain the 200 OK status code to keep the rank of the website the same as before. In order to do this effectively, website owners create a soft 404 landing page. This soft 404 landing page is basically an error page that contains no relevant content and returns a 200 OK status code continuously instead of a 410 or 404 status code.
Why is this strategy ineffective for websites?
Firstly, a website aims to boost its conversion rates instead of the accumulation of the PageRank. No one cares about how your website is being ranked as long as you have conversions that are exceeding your expectations.
Secondly, you cannot predict the PageRank of your website accurately. How your website is ranked depends on its performance as per the Google ranking factor. It changes continuously with the crawling of the web and Google never discloses the actual rank for websites or landing pages.
Finally, the main aim of designing product or website landing pages is to attract merit-based, high-quality, and lasting backlinks while generating leads.
Hence by designing a soft 404 landing page, you cannot discover a loss in the perceived PageRank, while your actual PageRank loss may seem negligible.
How does the Google ranking factor work for soft 404 pages?
Soft 404 landing pages offer a bad user experience. And for search engines such as Google, bad user experience needs to be avoided. That is why when you maintain expired landing pages, particularly unavailable services or product pages on your website, it heightens the risk of poor user signals considerably.
Google ranking factor has gotten more proficient in recognizing the negative on-page language. It can detect strings such as "out of stock," "unavailable," "sold out," "0 results found" accurately. Generally, it highlights the problem in the Google Search Console as soft 404 pages. Once Google identifies these pages, the rankings of your website suffer significantly.
How expired landing pages affect your CTR?
CTR is probably going to suffer from showcasing information that products and services are unavailable and snippet representation. Whenever users come across an expired landing page, they would return to the search engine to find other alternatives almost instantaneously.
Users indicate that this individual experience was unpleasant for them with their clicking behavior. This is known as "bounce rate" and once it grows, the relevance of your entire website suffers in terms of organic search rankings.
Why do you need to focus on user signals instead of PageRank?
Even though PageRank is an important ranking factor, user signals are weighed much more when it comes to the Google ranking factor. Just like any other search engine, Google favors websites that have active users instead of simply focusing on the ranking.
When you compare the two, it becomes clear that if your website contains anything that imparts a bad user experience, it is inadvertently going to affect your ranking. User signals contribute imminently and directly to the success of your website while PageRank cannot even be determined accurately. You may be inclined to believe that soft 404 landing pages would help your website while it may be sending users away, killing your Google rankings.
How to manage expired landing pages the right way?
You can move the large sections of your website that have outlasted their usefulness such as expired landing pages that cannot just be deleted off the domain.
This will help in boosting the trend signal of your main website. In these cases, you need to establish and maintain 301 Moved Permanently redirects without an end date. You can also return a 404 status code to let the search engines know that they need to discount this specific content.
You can also capitalize on 404 error pages legitimately without taking any unnecessary risk that may dilute user signals or confuse search engines by enhancing 404 Not Found pages that will return the correct status code and supplement the content on error pages with in-context, relevant, information for the users. These are known as custom or smart 404 landing pages that address that the service, product, or main page is unavailable.
Conclusion
If your website has a 404 expired landing page, it can easily lead to frustration, poor user experience, impact the visibility of your website, and lead to fewer conversions. You need to focus on boosting the user signals of your website instead of simply the PageRank. If expired landing pages are not properly handled, they can kill your overall organic traffic.