Posted:
Are you looking to build a website?
Will it be static? Or it will be dynamic?
Unless you are an IT pro or have basic web development knowledge, it might be challenging for you to tell which one fits your website type.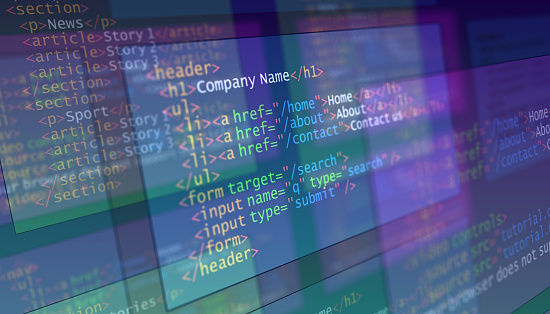 A static website, as the name suggests, is fixed and displays the same content. On the other hand, a dynamic website display different content. While this definition can be straightforward, you should know the difference between dynamic and static websites to choose the right option.
Here we will learn more about static and dynamic websites by going through a quick comparison between them. Without any further ado, let's get started.
Simple, Lightweight and Fast: Static Websites
As you know that static websites are fixed and display the same content. That's why they are simple. They have a fixed number of pages. These websites are created using languages such as HTML, CSS, and JavaScript. However, the static website can feature videos and detailed graphics. Your visitor will see the same text, design, and video every time they visit the page until you change the page source's code.
Static websites are usually the ideal choice for institutions or organizations where updates are not frequently needed.
Customize your website to suit your needs: Dynamic Websites
Unlike a static website, a dynamic website is more complicated as it has to appear different for a different visitor. The information on dynamic websites changes frequently according to the time of day, location, language settings, and viewer demographics, for example, weather information, e-commerce, and stock prices. A dynamic website is more functional compared to a static website.
They are written in languages such as ASP, ASP.NET, CGI, and AJAX. A dynamic website takes more time to load than a static website.
In other words, a dynamic website can offer unique content to visitors each time they visit the site.
The best examples of dynamic websites are Google, Amazon, Netflix, YouTube, and Instagram where information is changed every time you visit them.
STATIC AND DYNAMIC WEBSITES: A QUICK COMPARISON
| | |
| --- | --- |
| STATIC WEBSITE | DYNAMIC WEBSITE |
| Web pages remain unchanged until you change them. | Content changes according to time, demographics, and preferences every time a visitor visits them. |
| They are simple. | They are more complicated |
| Taking less time for loading | Taking more time to load |
| The database is not used | Database is used |
| Written in HTML, CSS, JavaScript, etc. | Written in AJAX, CGI, ASP, ASP.NET, etc. |
| Lacking Application Program | Having Application Programs for different services |
| Affordable and Time Efficient | Taking more Time and Money to Develop |
Dynamic Vs. Static Websites: Which One is Better
Which one should you choose? Dynamic or Static website?
It is purely based on your needs. Well, dynamic websites are highly preferred as they minimize ongoing maintenance costs, simplify data management and allow the integration of any future add-ons such as data feeds or the comprehensive site search. Moreover, they ensure protection to the layout which might otherwise be damaged while editing a page.
Also know the difference between Shopify and WordPress and choose your best
However, dynamic websites also come with disadvantages. They are expensive and time-consuming to build as they need more complex coding as well as the development of content management interfaces. You are also required to buy web hosting to support your databases and dynamic language.
Talking about static websites, they are a great choice if you are looking to build a website that doesn't need constant updates and only gives information. If you are looking to build a website for your small business, educational institutions, brochures, or blog, a static website is an ideal option to choose. Through the static website, you can show up simple information at a low cost.
Stiff Confused? Not Sure If You Need Dynamic or Static Website?
I hope that this brief comparison between dynamic and static websites will help you know the differences between them. But, as they say, website development is a crucial task, especially when it comes to your business. That's why some of you might be looking for more information.
So, if you ever feel that you don't want to take chance and look for a serious consultation before opting for any option, feel free to get in touch with me.
At KVR Webtech, I will guide you over the right website type for your business or venture.